MOTF Teams with University of Manitoba Space Program
May 1st, 2015
Nick Erickson
Launching Student's Careers with a CAD-CAM Donation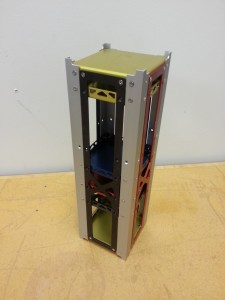 BobCAD-CAM's education program, Manufacturers of the Future, announced today a contribution in support of the University of Manitoba's Space Applications and Technology Society (UMSATS). As part of Manufacturers of the Future's mission to provide universities and students access to CAD-CAM resources, BobCAD-CAM has made an important donation in support of the program's involvement in the Canadian Satellite Design Challenge.
Since its inception in 2010, the Canadian Satellite Design Challenge has asked students across Canada to build a triple-cube (3U) nanosatellite. The winning design team will have the opportunity to launch their satellite into space.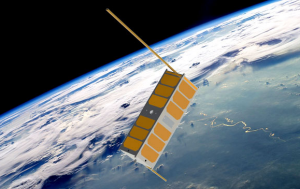 UMSATS has participated every year since the program launched, placing as high as 2nd overall in 2012. Since 2010, the competition has united over 300 University of Manitoba students from engineering, science, education, business, and art programs while producing some amazingly successful interdisciplinary teamwork along the way.
USMATS Program Vision: Foster a culture for space exploration by making space missions accessible to undergraduate and graduate students at the University of Manitoba.

This year's group of over 70 students is designing the T-SAT3, a satellite designed for low Earth orbit. The design centers on the idea and goal of introducing alternative satellite technologies with a push for economical access to space. Students have access to advisers from industry, academia and government resources to assist them through the project and beyond as they build their professional networks in preparation for future career opportunities.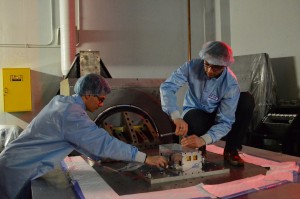 USMATS Program Mission: Launch the first student-designed satellite in Manitoba.
Matt Dredger, Mechanical Systems Lead for UMSATS, explained the important role this donation will play in their competition, "We'll be using Bob-CAD-CAM software to make the satellite. Basically everything mechanical will be designed and made with BobCAD-CAM." In the past, UMSATS has used other CAD & CAM software but providing the necessary access to students has been an issue and Matt explained that the previous software wasn't as easy to use. He looks forward to having the students work with the software on this and future designs, including an upcoming high altitude weather balloon project and next year's NASA SpaceX Challenge.
Dane Pendleton, Director of Education for Manufacturers of the Future, is excited to be working with the UMSATS, "It was a no-brainer for us to work with University's space program. The challenge is exciting and ambitious and we love their hunger for innovation. This is exactly what Manufacturers of the Future is about."
BobCAD-CAM's Manufacturers of the Future program is honored to sponsor the University's goal of having a satellite in orbit. Manufacturers of the Future and UMSATS share a common goal in providing students with greater access to educational resources and training as a means to better prepare them for their careers. As part of the donation, BobCAD-CAM has contributed software, training and support to help UMSATS reach its goals.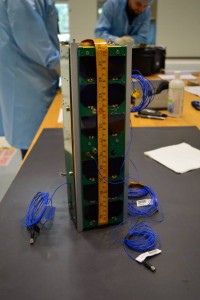 USMATS Program Goals:
Prepare students for future career opportunities in various industries through interdisciplinary teamwork.
Collaborate with industry leaders to establish networks and build professional relationships.
Introduce alternative satellite technologies and economical access to space.
UMSATS students are currently in the prototype phase of the design process, while the competition is set to conclude in May 2016.
Summary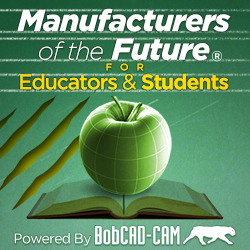 Article Name
MOTF Teams with University of Manitoba Space Program
Author
Nick Erickson | BobCAD-CAM
Description
Manufacturers of the Future has team up with the University of Manitoba to sponsor the school's Space Applications and Technology Society as they compete in the Canadian Satellite Design Challenge.