CAD-CAM Software Brings Out Creativity In Manufacturer
June 3rd, 2015
Nick Erickson
All over the world, manufacturers rely on CAD/CAM software to turn product ideas into manufacturing realities. Besides CAD/CAM being an essential aspect of CNC machining today, it's also the main reason why consumer products have become increasingly dynamic and affordable. CAD/CAM software makes part design and CNC machine programming much easier and dramatically reduces the time and money it takes to manufacture quality parts.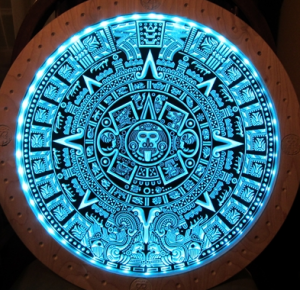 Students majoring in various engineering and manufacturing programs will encounter CAD/CAM software for CNC machining at some point after graduation. It's increasingly rare to find a shop that doesn't yet use CAD/CAM software.
CAD/CAM SOFTWARE IN EVERY DAY LIFE
Roberts Smith of ArrZee Custom Creation is one of the millions of people that relies on CAD/CAM software in their every day lives. For Robert, he uses the software to make custom and totally unique products.
ArrZee Custom Creations, Ltd. produces everything from LED vehicle auxiliary lights to decorative wall clocks, holiday ornaments, and many other custom projects. They're willing to make just about anything that their machines allow. Basically, if you can dream it, they can make it.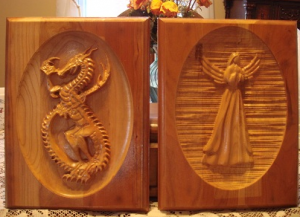 They even do custom woodworking projects. For these jobs, they create their designs and use the BobART CAD-CAM software to convert their designs into relief models for machining.
Robert says, "I've always been drawn to machine work (primarily metal) but enjoy woodwork as well. So I seemed to naturally fall into CAD-CAM software once I decided to build my own 3-axis CNC machine. I initially started with the BobCAD-CAM software and the BobART add-on and currently have the 3-Axis Mill Pro software. I'm very happy with the BobCAD software."

"Everything we make is hand crafted with pride by our artisans using CAD-CAM software and CNC machines," Robert continued.
Initially, Robert really just focused on creating parts he needed. That quickly expanded to work for family and friends and eventually to the general public. Since opening, they've had the opportunity to create some beautiful artwork for schools, businesses, and other interested parties. They even design and machine parts for small manufacturers.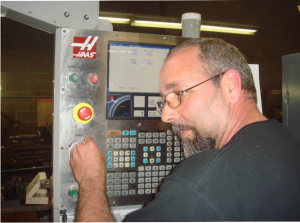 Their shop consists of a 4-Axis CNC, Joes Hybrid R&P 4x4 built in all aluminum, capable of 48"x60"x5" work for wood, plastic, and ½ aluminum. They've also got a Taig 4 Axis mini mill for small precision parts and they recently added a CNC lathe, which they upgraded from a Rhino st/6. Beyond that, they have a drill press, band saws, and other shop tools to compliment their CNC machines.
The CAD-CAM software is a critical tool that allows them to program all of the unique products that they manufacture.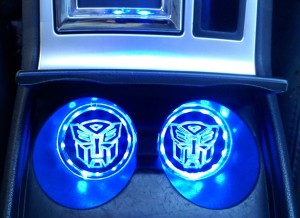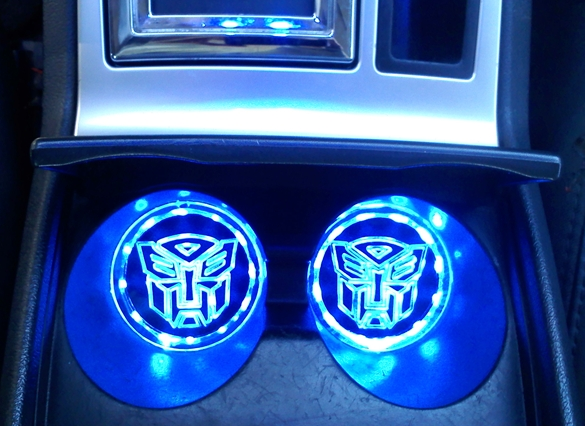 "Obviously I wouldn't have the success or the enjoyment of this field if I didn't have BobCAD-CAM as my design center. I have learned how to design and produce parts, assemblies, artwork, and fun stuff for myself and my customers along with developing my machining skills," say Robert.
ArrZee Custom Creations is really more of a side business for Robert. In his day job, he's a NY State Automotive Instructor, ASE certified master mechanic, and owner of Smitty's Garage Auto Repair.
"One day, when I retire my wrenches, I'll be a full time designer and CNC machine operator. I'll have to keep busy after all and really learn to take advantage of BobCAD-CAM's many features," adds Robert.
Robert's case really isn't all that unique. Every year, thousands of people take up CNC machining as a hobby and transition that into a nice little side business for themselves. For Robert, he has the ability to take this at his own pace and really learn as he goes. For students coming out of school and entering the manufacturing industry, they need to be prepared to enter the workforce equipped with work ready knowledge. It's more important than ever that they get the hands on learning experience with professional grade CAD/CAM software in the classroom.
If you're a student, educator, or work for an educational institution – check out our Manufacturers of the Future program to learn how we can assist with providing greater access to CAD/CAM software resources.
Summary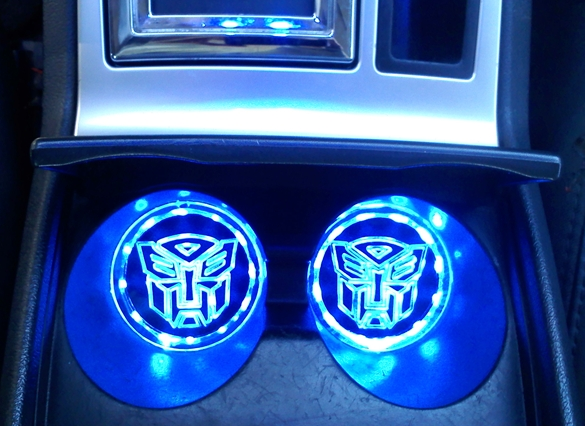 Article Name
CAD-CAM Software Brings Out Creativity In Manufacturer
Author
Nick Erickson | BobCAD-CAM, Inc.
Description
Full-time mechanic turns CNC hobby into creative side business and post-retirement game plan.