Educational CAD-CAM Campaign Sponsors Massachusetts High School Industrial Engineering Program
April 30th, 2015
Chris Corbell
CAD-CAM software is proving to be a successful part of industrial engineering programs for kids at the high school level. The new Manufacturers of The Future program by BobCAD-CAM has just the right solution for vocational, trade and public schools at all levels that teach industrial engineering, CNC Machining and CAD Design by making CAD-CAM highly accessible to schools and educators that want to teach the latest in computer aided design and manufacturing automation technology. The latest success involves the Acton-Boxborough Regional High School in Acton, Massachusetts.

Industrial Engineering Students Engage With A Winning Attitude
The Acton-Boxborough Regional High School in Acton, Massachusetts is taking education seriously when it comes to the future of engineering and manufacturing. Offering students such programs as Architectural Engineering, Computer Aided Design and Manufacturing software, woodworking and CNC Routing was the key in gaining support from CAD-CAM pioneer BobCAD-CAM, Inc. and their new Manufacturers of The Future program for schools that are literally creating our future industry work force. As a result BobCAD-CAM sponsored the school with a $53,000 CAD-CAM software grant and supplied them with the technology for their students to excel in their labs.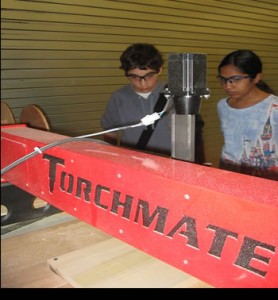 Ralph Arabian is the driving force behind these programs and teaches approximately 200 students in his class. "They are pretty adept at CNC and are very engaged as they are allowed to make their own projects. The students are motivated and very driven individuals," says Arabian when speaking about the class. In each area of study, critical thinking and problem solving skills are stressed in addition to the development of good work habits.
The use of tools and materials to solve problems will result in new knowledge and the acquisition of lifelong skills. Students experience and integrate concepts of basic math, science, physics and geometry, ultimately having an understanding of these fundamental concepts by designing, sketching, creating & building prototypes and finished projects. In addition, all courses are designed to enhance coverage of traditional industry standards and techniques with emphasis on best practices, using new and updated state of the art equipment. As a result, students understand and are introduced to "real world" experiences, including: teamwork, group projects and advanced problem solving techniques not to mention mathematical concepts, scientific method & Engineering Design Process.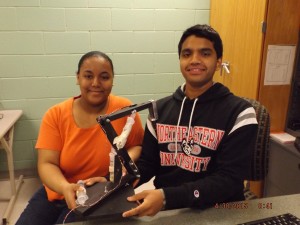 "Students understand and experience computer integration and its vital role to today's trade," comments Arabian about the students responsiveness to computerized manufacturing technology. In addition, using computer software, students design & produce projects by using a state of the art robotic Torchmate CNC router and using BobCAD-CAM as the core CAD-CAM software along with the BobART add-on software.
Further study of these courses are for students who wish to develop expertise in the field of either mechanical/architectural design or carpentry, through guided practice and the completion of challenging projects. Course objectives are tailored to meet the interests and career aspirations of the student.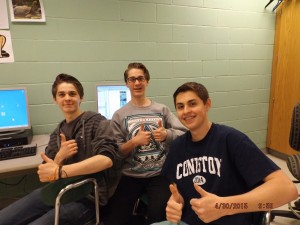 A big factor that led the school to BobCAD-CAM software was the Manufacturers of The Future program. Today's schools are under pressure with tight budgets that often times will limit the technology and equipment resources that schools can access for important programs. "Like any educational facility, budgets are always an issue. Usually educators are writing grant letters and requests to various organizations. Fortunately there are generous companies like BobCAD-CAM who have played an instrumental role in aiding our students to move forward and be prepared for higher education," adds Arabian. He continued, "BobCAD-CAM has inspired students and educators not only with their generous donations throughout the years, but has allowed students opportunities they otherwise would have never had."
"I worked as an engineer prior to becoming an educator. I have dealt with many technology companies who sold CAD design software. I can state, confidently, that BobCAD-CAM support and training products are far outstanding beyond any companies I have worked with. Their technical support always returns calls promptly and I am not stuck on hold for hours as I would be for other dealers. Thank you BobCAD-CAM for entering the scene and treating customers like people and not numbers. BobCAD-CAM ROCKS!!!!" says Arabian in a recent letter to the company.
Manufacturers of The Future Answers The Call for Success in Education
The BobCAD-CAM Manufacturers of The Future program is designed to support educational programs in schools at all levels that teach Design and Manufacturing which also includes CNC machining. Schools can apply for sponsorship and receive grants through BobCAD-CAM for software technology and even training. Schools that need assistance in assembling curriculum can also receive aid through contacting the company. Part of the Manufacturers of The Future programs includes the "Work Ready" stage where the student can acquire the same software they were trained on to enter the work force with the BobCAD-CAM software at reduced costs to them.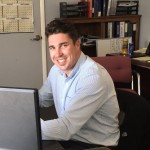 Dane Pendleton who directs the Manufacturers of The Future program commented, "This new program is providing students with more career choices and the resources that educators need to successfully graduate them with the skills they need in the manufacturing workforce and we're very proud of that."
The special "Student Work-Ready" program that BobCAD-CAM also offers ensures that graduating students can access the BobCAD-CAM software full licensed so that they have the technology with them as they enter the workforce. This increases the success potential of the student as they have the tools as well as the skills. These graduating students also have access to support and training solutions as an added benefit to keeping them successful.
For more information on the BobCAD-CAM Manufacturers of The Future Program contact the Educational Director Dane Pendleton at 866-408-3226.

Sign Your School Up Today! Click HERE
Summary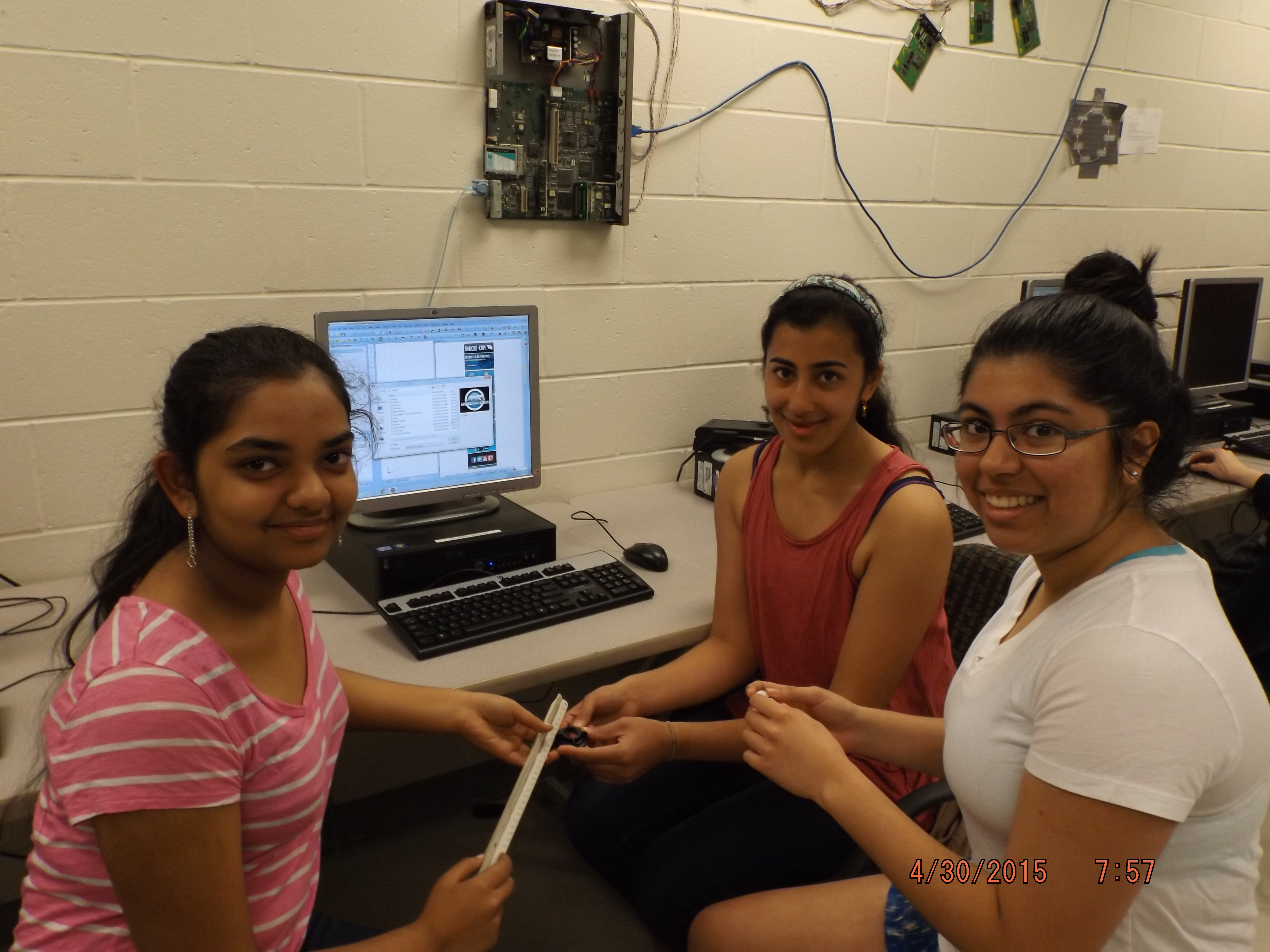 Article Name
Educational CAD-CAM Campaign Sponsors Massachusetts High School Industrial Engineering Program
Author
Chris Corbell | BobCAD-CAM
Description
The BobCAD-CAM Manufacturers of The Future program is helping future manufacturing engineering students at Acton-Boxborough Regional High School get the best education possible by sponsoring their program with CAD-CAM software. Educator Ralph Arabian who is the driving force behind the class is proud to have his students learning manufacturing engineering, CAD-CAM & CNC Machining so that they have successful and long lasting careers.